Well ok - not really. I had this idea that even though it is still over 100 degrees that if I worked on a fall craft it would make me feel cooler. Guess what - I still feel like it is over 100 degrees!! But at least I have a cute little wreath.
I actually went shopping Thursday - pick yourself up, I really did. I decided after seeing so many incredibly cute porches on blogland that I will decorate mine for fall this year. And more than one carved pumpkin! So off I go on my merry way. And guess what - even though every store that I went to had tons of Christmas on the aisles, all of them said that they had not put out much of their fall yet. Really??!!?? I - the non-shopper - make the effort to actually spend the time shopping and I can't. I was able to pick up enough items at the dollar tree to make a wreath.
So here is what I did while paint was drying - literally - on the stairs
It is an 18 inch wreath form from the Dollar Tree and all the picks except the sunflowers came from Dollar tree, too. The feathers are left overs. I disected all the picks and glued them in. So easy - and only cost about $11 for the wreath. Woo hoo - I guess score one for ht enon-shopper
Now - if we could just get some cooler weather so I can put this on my door!!
Happy DIY'ing!!
Susan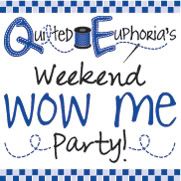 http://thediyshowoff.blogspot.com/2011/09/diy-fall-festival.html
off.blogspot.com/2011/09/diy-fall-festival.html